Countryside Crafts Weekend
Saturday 18 & Sunday 19 August
---
See a variety of rural crafts in action across the weekend. Watch and learn as demonstrators exhibit traditional countryside skills, with the opportunity to try some out yourself.
Over the weekend there will be numerous countryside crafts in action, including felting, wood carving, weaving, spinning and blacksmithing. You can also find out about falconry and how some of the relevant equipment is made, as well as saying hello to some of the magnificent birds from Thirsk Birds of Prey Centre.
Saturday 18 August: watch the beautiful art of lacework demonstrated by Cleveland Lace Guild, chat to the beekeeper and see how bee skeps are created and then learn more about the history of bookbinding with York Bookbinding (who are also offering an afternoon workshop if you fancy having a go with the help of expert tuition).
Sunday 19 August: witness the saddler at work in our saddlery workshop, marvel at the calligraphy skills of York Scribes and see the artistry involved in pyrography. There will be an archaeological display with pottery experts on hand – bring your local garden 'finds' to learn more about the history of your land! You can also test your archery skills with Whitby Company of Archers between 11am and 3pm (small fee applies).
Throughout the weekend you can also take a walk through history with our excellent re-enactment group. Explore their camp and step back in time to experience the sights, sounds and smells of everyday life in bygone times. You can learn about historic crafts (including leather working, wood working, naalbinding and chainmail making), the skills needed to survive day to day and see what's cooking for supper.
Sandwiches, cakes, drinks and snacks will be available from our pop-up café and sausage/veggie rolls served hot from the Victorian range.  Come and enjoy a great day out for the whole family!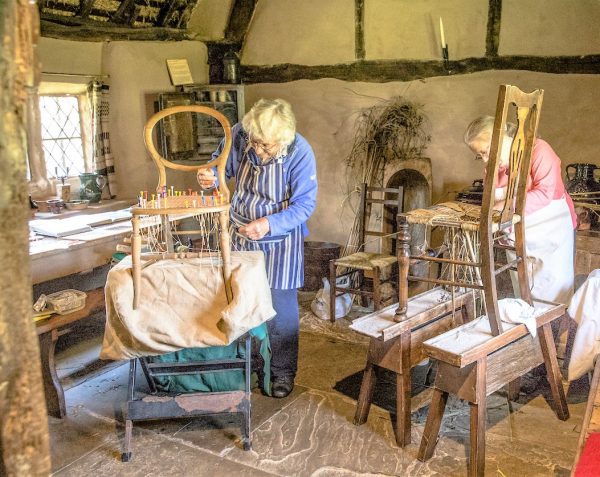 Standard Museum admission prices apply – or visit for free if you bring your valid annual pass.