The Museum's art gallery is a fantastic art exhibition space in the North York Moors National Park. The art gallery is always free to visit and open whenever the Museum is open.
Geoffrey Willey / A Life Through The Lens
Saturday 15 February – Sunday 29 March
Open Daily 10-4, free admission.
Geoffrey Willey was an avid photographer and a long-standing supporter of Ryedale Folk Museum. When he died, aged 103, Geoffrey left his collection of photographs, slides, cine film and cameras to the Museum.
Rich with fascinating insights and rarely-seen images and footage, this exhibition charts the passions of Geoffrey's life through a selection of his photographs and film, celebrating and reflecting on the full life Geoffrey led.
Discover some of the weirdly-wonderful roles that Geoffrey held in his long career, and peep into the past with scenes of Yorkshire as it used to be.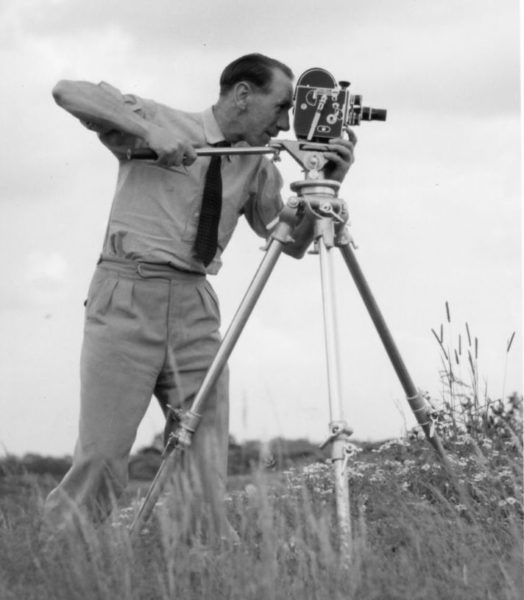 Ian Scott Massie / Northern Soul
Saturday 4 April – Sunday 17 May
Open Daily, 10-5, free admission.
Northern Soul is a journey through the north of England, exploring the personality of its towns and countryside through a series of watercolours and screen prints by artist Ian Scott Massie. Ian says:
"It's about the places I've known and painted, and what part they play in this complex, careworn, mountainous, multifaceted, wavetossed, warm-welcoming, windblown, freezing, friendly, tough spirited, tenderhearted, rusty, rebellious, ruinous, green, golden, chilled- out, challenging, deeprooted, dale-scattered, subtle, smoky, special land."
Andrew Dalton / Waterland
Saturday 23 May – Sunday 12 July
Open Daily, 10-5, free admission.
Printmaker Andrew Dalton shows new work inspired by the action and presence of water on the landscape, fauna and flora of North Yorkshire. The exhibition features new prints inspired by locations from the North York Moors and the impact of water in shaping its changing seasonal characteristics.
All prints in the show reflect the theme through the artist's use and experimentation with water-based inks and the mono-printing process.
Previous Exhibitions at Ryedale Folk Museum