There's lots to see and do at Ryedale Folk Museum. You can take a step back in time as you wander in and out of our historic buildings, and find out about life in the past. For most of the year we have animals such as rare breed pigs, sheep and chickens. There's lots to explore…
Explore our historic buildings
Our historic and reconstructed buildings take you on a journey through time from pre-history to the 1950s. Some of our buildings were saved from demolition and rebuilt by volunteers at the Museum. Others have been constructed to represent different periods of history. Our buildings are 'sets' for the objects collected by the Museum over the last half century. The objects bring to life our buildings, showing you how ordinary people lived and worked in the past.
Iron Age Roundhouse
Our Iron Age roundhouse is a reconstruction of what a typical North York Moors roundhouse might have been like. It provides an atmospheric idea of how Iron Age people might have lived, from its central fireplace, simple beds, weaving loom and other domestic items such as quern stones.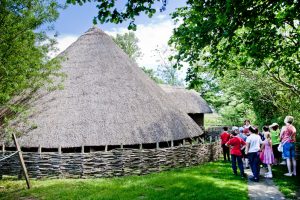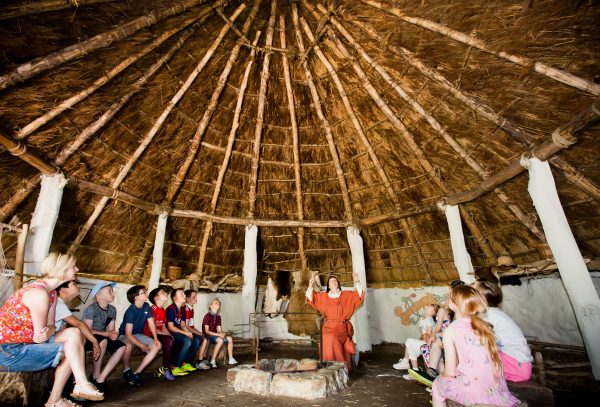 The Manor House
The Manor House is often considered to be one of our most impressive buildings. Its simple cruck-framed construction creates a magnificent open space inside. Originally built in the late 16th century, it was moved from the nearby village of Harome by volunteers, and rebuilt at the Museum in 1971. You can get a sense of the scale and majesty of a Manor House.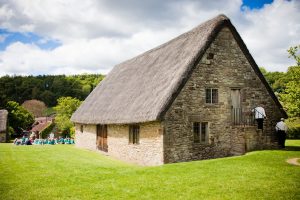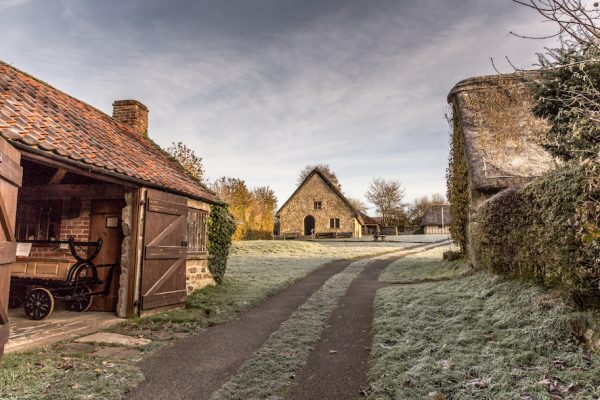 Daylight Photographic Studio
It's still a great place to take a photo, as it was when William Hayes built the studio to run his commercial photographic business from, in 1902. The studio incorporates a darkroom and finishing room too. Today, we encourage you to become part of the exhibit, by dressing up and taking a selfie or getting your friends and family to take a snap!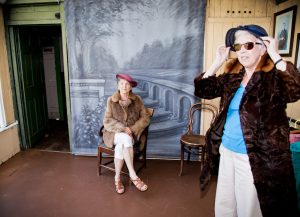 Crofter's Cottage
Step inside our crofter's cottage and get a sense of a typical crofter's dwelling between the 13th and 16th century. See how crofters lived in these simple homes along with their animals. The only animal you might see on your visit is the Museum's cat, it's one of her favourite places.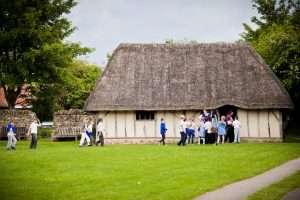 White Cottage
Restored as a Victorian period cottage, this cruck-framed building used to be at the village of Harome. The interior and its contents are based on a typical late 19th century cottage. There's a traditional parlour, bedroom and the kitchen complete with a working range oven. We served scrummy snacks from the oven on event days!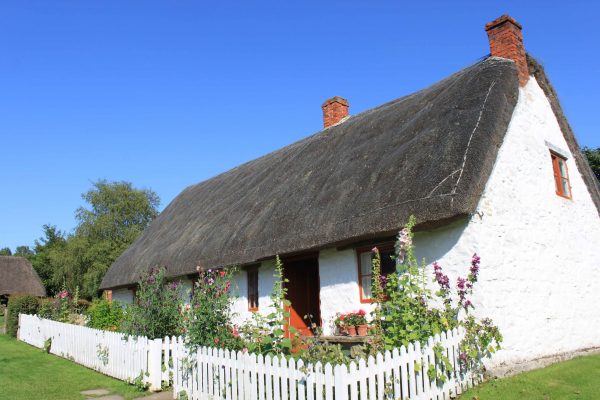 Stang End
This 17th century cruck house was brought to the Museum from the village of Danby (where it stood for 500 years) and restored to reflect the way of life of a farming family. There's a simple bedroom, a dairy area and the kitchen and dining area. This is where you'll find Father Christmas during our popular Victorian Christmas weekend. The front of the building and parts of the interior featured in the BBC's Death Comes to Pemberley series.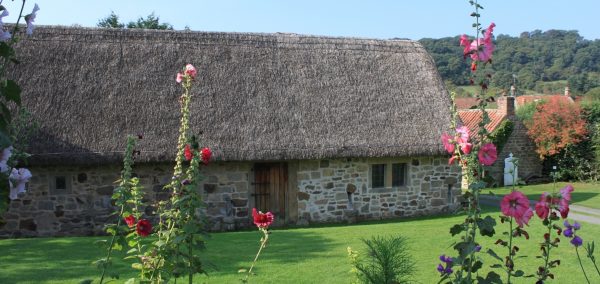 The Harrison Collection
Ryedale Folk Museum is home to The Harrison Collection. Amassed by local brothers Edward and Richard Harrison over the last sixty years, the collection includes antiques and rare curiosities spanning five centuries of British history. It covers everything from cooking pots to brain surgery tools. Around half of the collection is on display at the Museum in a dedicated building and exhibition space, which opened in 2012.
Many of the items in the collection have incredible stories and some remain intriguing mysteries…
You can marvel at the amazing array of precious items including a lead urn and lid, made to preserve the heart of John Peck after his death in 1562. It is decorated with John Peck's name and a Maltese or St John's Cross on the lid. Perhaps Peck served with the Knights Hospitaller in Malta and his heart was sent home for burial? Or did the deceased want his heart buried somewhere with a St John connection?
There are many amazing pieces to peruse, and something new to spot each time you visit!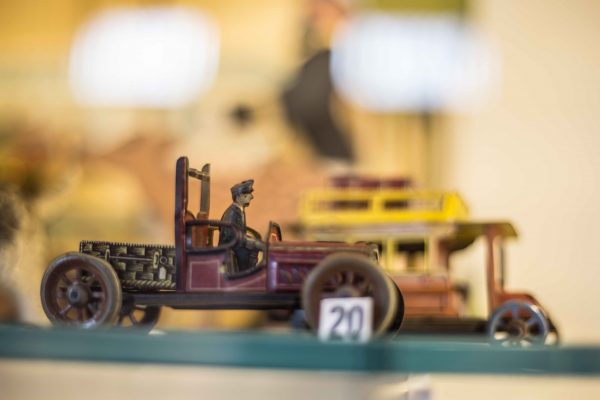 Meet the animals
Each year we have a variety of animals on site for you to see. In 2019, we have Manx Loaghtan sheep, Tamworth pigs and traditional breed chickens, including Light Sussex, Barnevelder, Orpingtons and Yorkshire Pheasant Fowls. On most days you can feed the chickens and the pigs!