Hands on History from Home
Every Thursday, we will post a new activity to do at home with the kids on our Facebook and Twitter – or simply download each one now from the list below:
Happy Snappers – explore your surroundings in a different way and create your own perfect portrait.
Prehistoric Play –  an ancient story for you to act and a hands-on craft you can do indoors or outdoors.
Creative Clay – have a go at the ancient art of pottery and make something both beautiful and useful. 
Historic Homes – discover how your house is similar or different from houses in the past.
Ration Recipe – have a go at cooking a tasty treat using the limited ingredients.
Witchy Ways – can you create a spell token like the ones we have at the Museum? 
Creative Cornfield – find out more about the world around you by investigating your garden. 
Sweet Treats – become your own Willy Wonka with sweet treats for everyone to enjoy.
Don't forget to share a photo of you doing your activity with us on Facebook or Twitter. We'd love to see what you've been up to!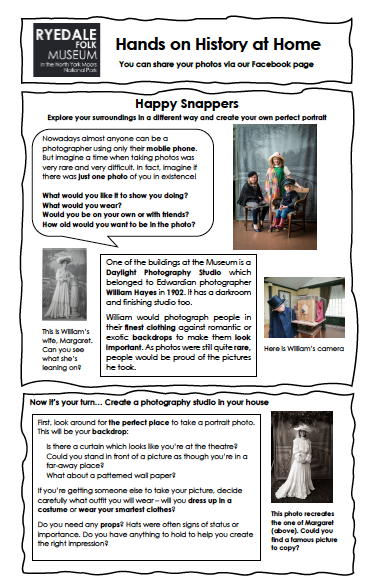 Discover Our Collection
We'll be posting some short downloadable articles about some of our favourite or most intriguing museum objects here in the coming weeks. So, take a look and discover something new from our Museum's collection.
Witch Posts
Have you ever heard of a witch post? Considering there are only twenty known to exist, it is probably quite likely that you haven't. We have three in the collection at Ryedale Folk Museum and think of ourselves as very lucky to have them.
You can discover a little more about these architectural mysteries right here.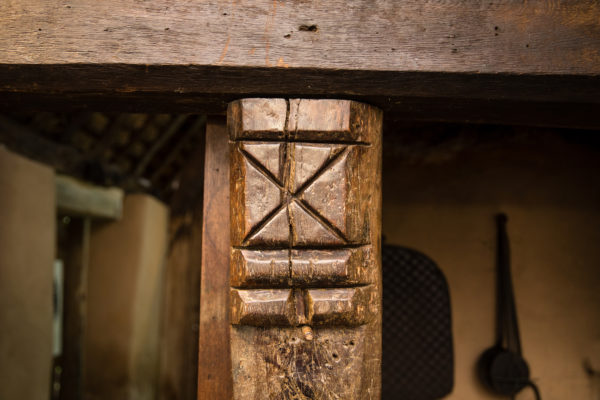 Image by Angela Waites Photography.
Leech Aquarium
Among the pills and potions of a bygone era in the Museum's chemist's shop is a large shapely clear glass jar. At a first glance it might look like an item from the sideboard at home, but this is a leech aquarium.
Read more about it here.