Many people are familiar with Yorkshire accents from television and radio broadcasts. But what you might not realise is that those 'stereotypical' voices are more likely to reflect urban centres, such as Leeds or Sheffield. The language of our own region of the North York Moors is equally distinctive, though less well known.
Many regional variations
Many of our words are rooted in our geography and landscape. The high ground of the moors is divided into a number of dales (valleys), including Eskdale, Bransdale and Rosedale. Often, these are accessed via brant banks (steep hills) which contributed to the development of differing language, even from dale to dale. Before the invention of motorised travel, movement between the dales would have been gruelling for most of our history. This was especially true of the winter months during periods of heavy snow when some roads became impassable. These isolating conditions helped to create close-knit communities and extremely localised words.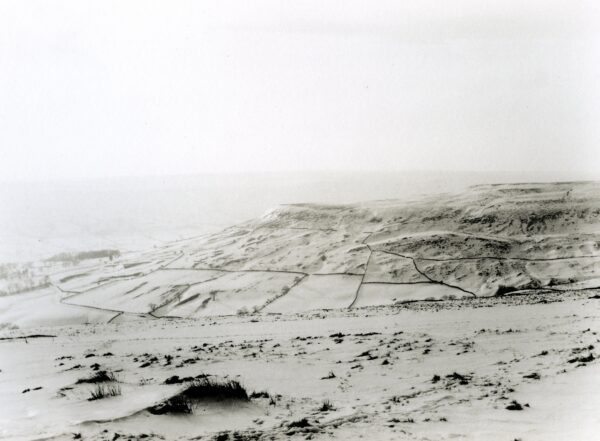 Farndale, photographed by Geoffrey Willey
In the North York Moors, many of our dialect words continue to be used regularly. Sometimes, we may not realise that they are dialect at all. Ryedale Folk Museum is located within the picturesque village of Hutton-le-Hole, with the 'le' a dialect word for 'in the', and we think nothing of mentioning the beautiful beck that winds its way through the village, rather than using the standard 'stream'.
However, we use other words less frequently. Flying above, you might be increasingly less likely these days to spot crakes or crukes. Nowadays, we're more likely to hear them called by the standard names of crows or rooks. And to mark the arrival of spring, around 3000 breeding pairs of lapwing arrive in the region each year. Although their numbers may be increasing, the dialect word for them, terfit, is not. But perhaps you still refer to the back end of the year (autumn/winter) to discuss their movement to the lowland fields after breeding season?
Positive steps for the future
In an ever-changing world of global connectivity, local dialects like ours face the risk of fading into obscurity. Following a National Lottery Heritage Grant awarded to the University of Leeds in 2019, Ryedale Folk Museum was delighted to take part in a project to collect and share dialects from across England during the following years.
Researchers from the University of Leeds carried out the original Survey of English Dialects during the 1950s and 60s. Altogether, their researchers visited people in more than 300 places to record their many ways of speaking. Now, the School of English at the University of Leeds has led a new dialect and heritage project. 'In Your Words' involved five partner museums (including ourselves!), and researchers and volunteers across the country. The aim was to update the work from over half a century ago and, together, we have conducted and recorded more interviews, attended festivals and roadshows, and captured language use today.
We asked people across the country about the words used in a wide range of circumstances. We wanted to know, are your favourite treats sweeties, goodies, jumbles or spice? Do you get a splinter, a spell or a spelk in your finger? And do you eat a scone to rhyme with gone, or a scone to rhyme with bone? You can still take part in the survey yourself, share your own dialect and discover the wonderful world of dialect across England. Or explore the other partner museums:
Alternatively, you can read more stories from across our museum.