At Ryedale Folk Museum, we hope you'll find something to take your fancy in our well-stocked gift shop.
As part of our community-focused ethos and commitment to working as sustainably as we can, wherever possible, we stock products from local suppliers. You'll find books written by local authors as well as a variety of hand-sourced gifts to help you make ethical and sustainable consumer choices. Read on to find out more…
Soaps and Skincare
We stock a range of natural skincare products, including handmade products from Cosy Cottage, based near Malton.
Cosy Cottage developed when founder Clare became concerned about the harmful effects of SLS, parabens and other additives.
Using her knowledge as a qualified chemist, Clare began producing natural soaps in her kitchen laboratory, based in her 350-year-old cottage in Ganthorpe.
Clare's products are also plastic-free, palm oil-free and suitable for vegetarians.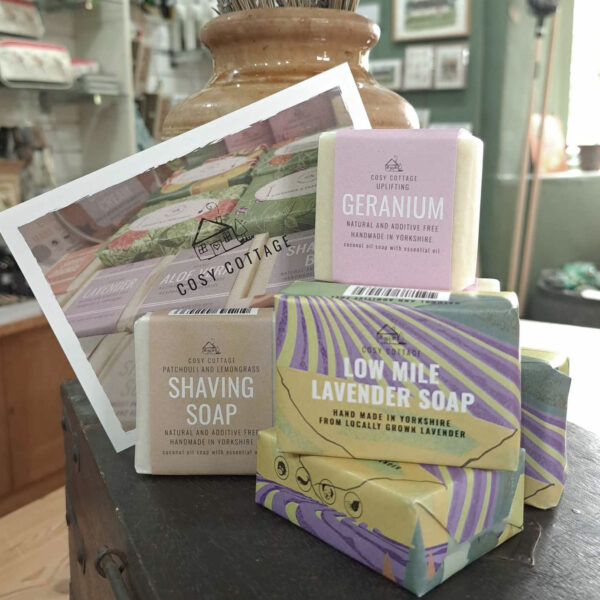 Local edibles
You'll find lots of food and beverage products to tempt your taste buds, including honey from the local beekeeper, jams and chutneys made in the Yorkshire Dales by Raydale Preserves, and, of course, Cleveland Way Gin!
Daisy Distillery is a family-run business. Based in Saltburn-by-the-Sea, you can find them along the route of the iconic Cleveland Way on our beautiful North Yorkshire coastline.
They distil small batch gins in a traditional copper pot still, carefully selecting and combining botanicals. Each step of the process – from selecting and measuring the botanicals to distilling and bottling – is done by hand.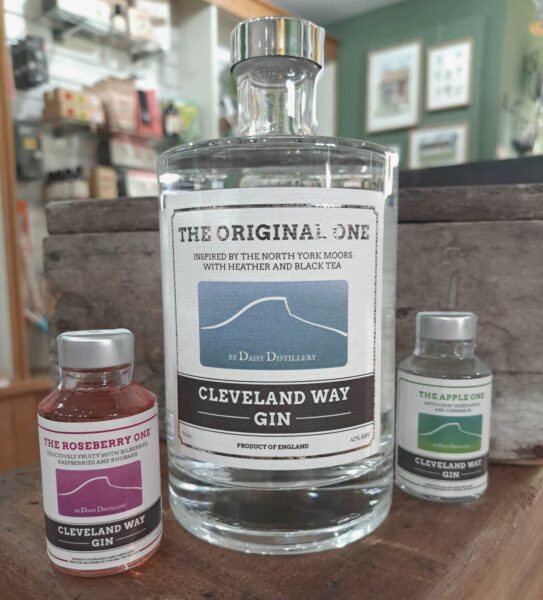 Artwork and ceramics
You'll find many creative products from artists of the region, including by ceramicist Charlotte Salt who creates carefully-crafted creatures from the AHH Studio Collective in Malton.
Charlotte's artwork previously featured in one of our open exhibitions in the museum's art gallery.
We've also commissioned our own unique artwork showcasing Ryedale Folk Museum, created by York-based illustrator Kate Semple. Now you can purchase a range of merchandise, including cards and tote bags with Kate's designs based on our Victorian cottage, traditional cornfield and 1950's village store.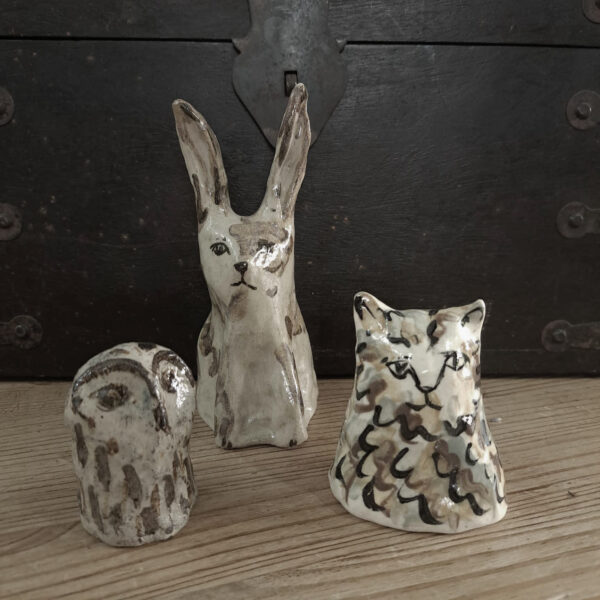 Responsible Home and Kitchenware
We're delighted to stock a variety of crockery and utensils from Abbeyhorn Ltd, one of the only companies still making products from horn.
Horn is a by-product of the meat industry and a natural, biodegradable material. This makes it perfect as an alternative to plastic! Because of its calcium-rich properties, horn has been used as a fertiliser for centuries. That means that once discarded it leaves no footprint for future generations to worry about.
Abbeyhorn are still using traditional methods and machinery to cut, saw, mould and polish their horns into beautiful and unique products from their base in the neighbouring county of Lancashire.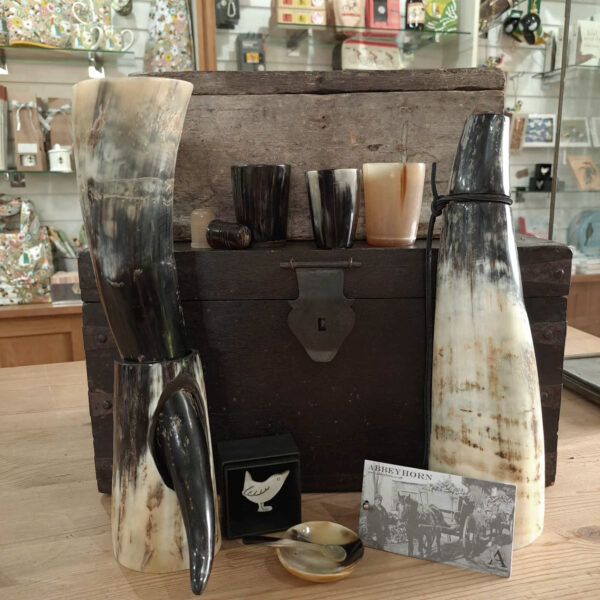 B-corps certified stockists
Among so many Yorkshire products, Nkuku may stand out as a little bit different. We've chosen to stock them because we were impressed with their ethical credentials, with a commitment to using eco-friendly materials.
Crucially, they value traditional skills and transparent relationships with suppliers from across the world.
Founders Ali and Alex began the company after an around the world trip brought them into contact with artisan makers and craftspeople. They prioritise fair-trade practices and are passionate about the environment.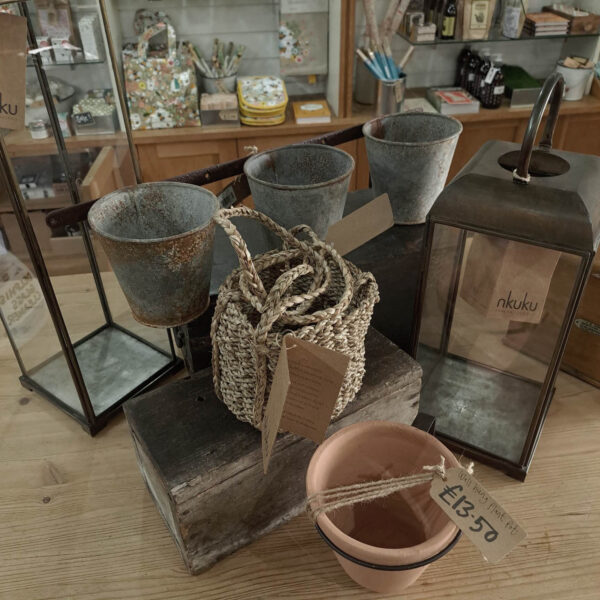 You can also buy plants from our little plant stall, run by our lovely museum volunteers.
When you purchase items from the shop, we'll try not to overpackage them and only use recycled paper and bags.