There's lots to do at Ryedale Folk Museum. We recommend that you take at least a couple of hours to explore our six-acre site and many families also like to bring a picnic to enjoy in one of our picnicking spots around the museum.
During school holidays, there's always a fun family trail to keep little ones entertained, as well as a changing programme of activities.
Don't miss the school room where you can try your hand at being a Victorian teacher or pupil – and wear the mortar board or the dunce's hat!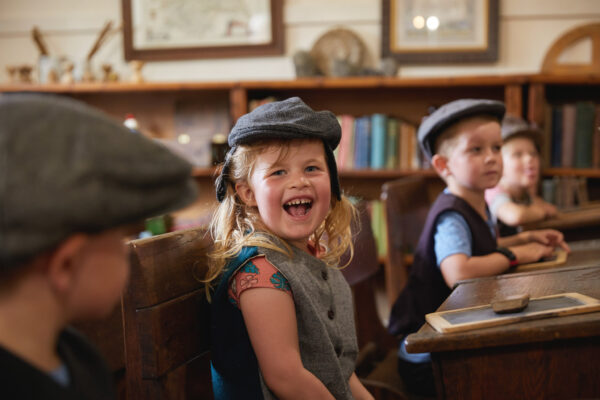 Or take a photo Edwardian-style in the Daylight Photographic Studio – the oldest of its kind in the country. Our studio was the workplace of renowned photographer William Hayes, who used it for studio portrait photographs which were replacing the more expensive portrait paintings. Enjoy dressing up and striking a pose against William's dramatic Elysian background!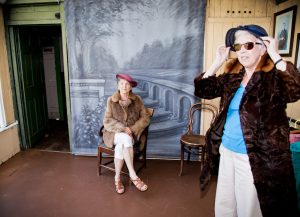 Look out for family-friendly and family-sized games across the site, including stick and hoop, the coconut shy and giant Merrills. The game of Merrills has an important place in the history of the Museum – during the 1980s, we hosted the World Merrills Championships, with competitors joining us from across the globe.
You can also play house in a lovingly-converted classic gypsy caravan or try out your steering skills in the children's tractor zone.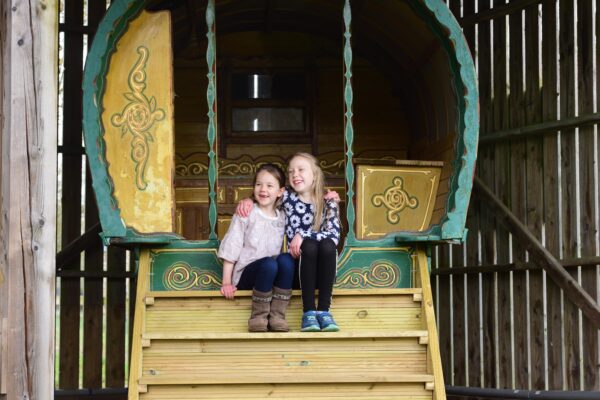 And don't forget to call by the farming area – we have rare-breed pigs and chickens to feed before you go!