Within the collection of Ryedale Folk Museum, we have some wondrously wintry photography capturing the 'white stuff' – the type of weather that many of us prefer to enjoy from the comfort of home, ideally with a roaring fire.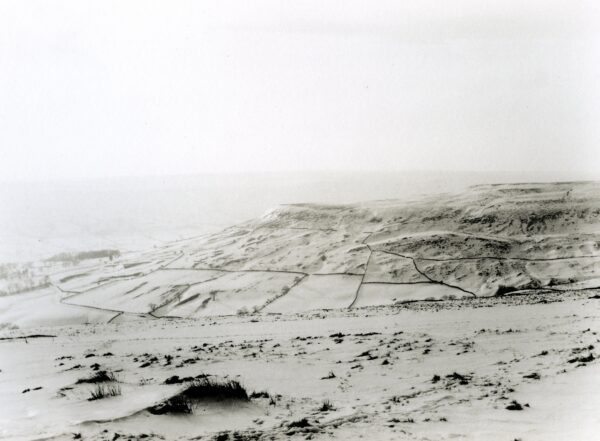 Farndale in Snow, by Geoffrey Willey
Perhaps nothing showcases the beauty of the North York Moors at this time of year better than photographer Geoffrey Willey's picture of snowy Farndale, captured from Blakey Moor. Snow is variable in the U.K., of course, but this region sees more on average than other parts of the country and the rural location can make a stunning vista.
Geoffrey was a life-long supporter of the Museum and bequeathed hundreds of images upon his death in 2015 at the age of 103. During his lifetime, he was known for some spectacular photographic daredevilry, balancing precariously to get the best angles, clinging over cliffs for the perfect seabird image, for example. Here, we get a fascinating insight into his methods for gaining access to those hard-to-reach landscapes and snowed-in valleys when is he shown on a pair of skis.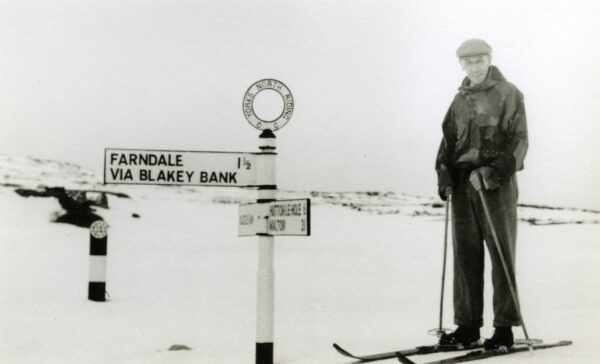 Geoffrey Willey takes to the Slopes
Skiing in these parts may not be everyone's first choice for getting around, but it appears in several of our historic photos. Raymond Hayes, whose father's Daylight Photography Studio can be visited at the Museum, captured some skiing in action at The Lion Inn. On Blakey Ridge, this sixteenth-century inn is located at the highest point of the North York Moors at an elevation of 1,325 feet and, unsurprisingly, is renowned for getting 'snowed up'.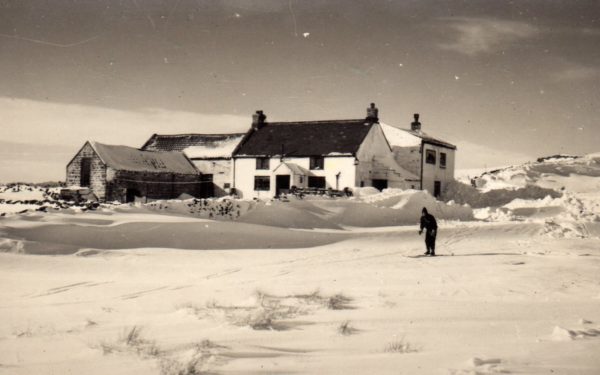 Skiing at The Lion Inn, by Raymond Hayes
Raymond, though also a photographer, is predominantly remembered for his important contribution to archaeology within the area. It is within his father William Hayes's photos that we see how the harsh winter conditions must have affected local people in the earlier parts of the twentieth century. William captured the famously-bitter winter from December 1939 to March 1940, one of the coldest on record when many villages had to be physically 'dug out' – like in Spaunton where four men can be seen working on large snow drifts, battling to make a way through the village.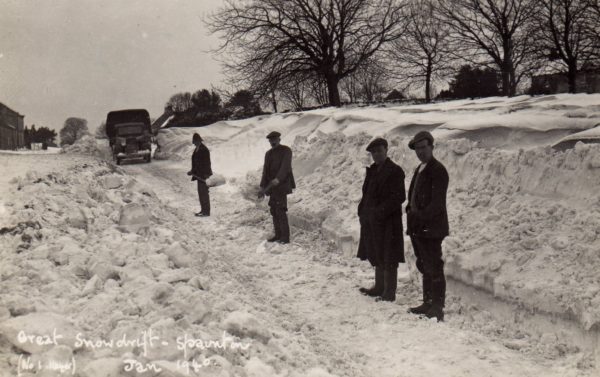 Great Snowdrift in Spaunton, January 1940, by William Hayes
Snow is generally most common in the first months of the year, but in 1925 it was in November that the region experienced snowfall.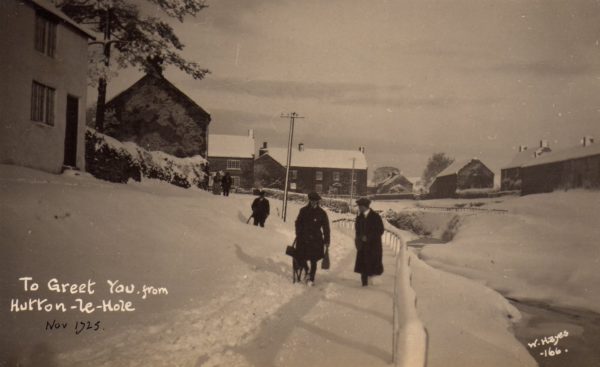 Hutton-le-Hole shown in November 1925, taken by William Hayes
From that year, William's images include a frozen beck in the village of Hutton-le-Hole and a sighting of Kirkbymoorside marketplace, showing Becketts Bank and the Black Swan after a flurry.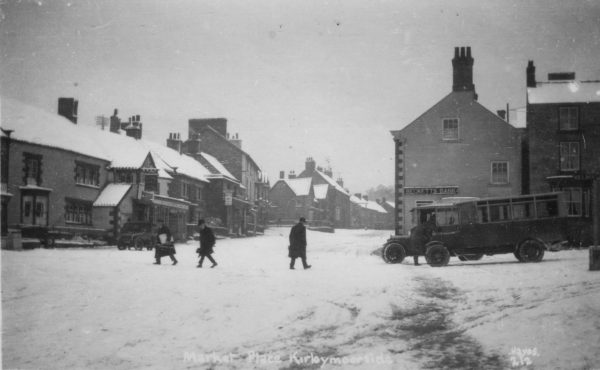 The Market Place, Kirkbymoorside, November 1925, by William Hayes
Finally, the terrible wartime winter of 1916 was captured by an unknown photographer, where dozens of men work together to clear snow from the tracks at Blakey Junction. This railway line connected the ironstone mines of Rosedale with the main line at Battersby, via the Ingleby incline, and was therefore a lifeline for the industry.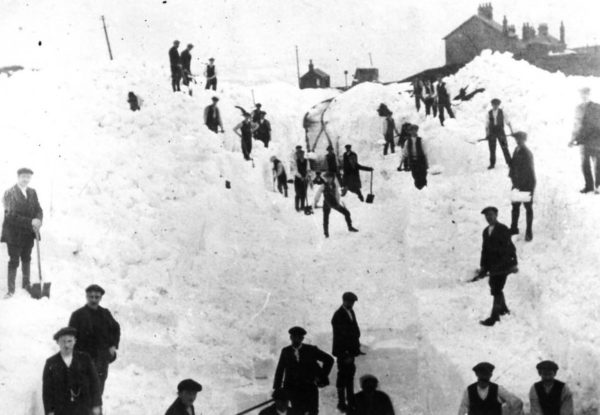 Clearing the tracks at Blakey Junction, 1916.