With 40,000 objects, Ryedale Folk Museum has something to interest everyone!
Window shop for a leech bowl at the chemist or browse to your heart's content in our well-stocked 1950's village store. Imagine what life would have been like by exploring the prized possessions to be found within a Victorian cottage, a Tudor thatched longhouse and a 15th century crofter's cottage.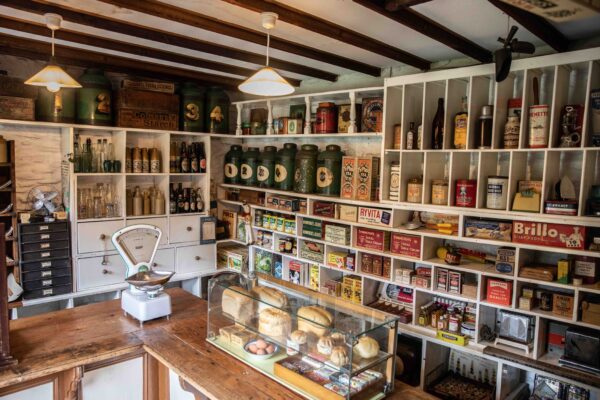 Our workshops contain fascinating displays of equipment, for saddlery, carpentry and forging. From bee skeps to a lacemakers' lamp, Merrills board games to a portable horse wheel, there's a lot to catch your eye.
You'll find our collection displayed for your perusal across our heritage buildings, giving you a flavour of how they'd have been used by the people who owned them.
Seek out the 'witch post' in situ in Stang End cottage and decide for yourself if you believe the theory that they were supposed to discourage evil from entering through the chimney. We have three 'witch posts' within the collection, out of the approximately twenty known to exist!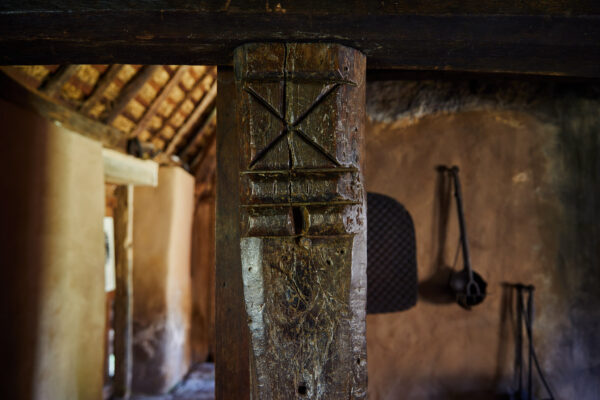 Whilst you're in Stang End, don't miss the original saltbox. Built into the wall by the fire, it was a safe, dry place to keep the precious family salt store. Our beautiful cruck house stood in the village of Danby for five hundred years before journeying to the Museum. The salt box was a prized possession, shown here at the right of this photo when it was officially 'laid' at the Museum on 15 July, 1967 by the Countess of Feversham.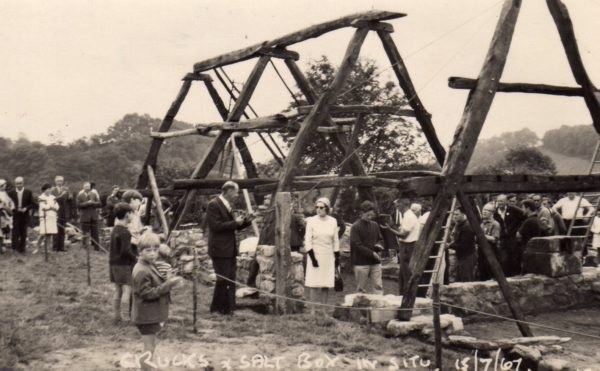 Next, call by the Undertaker's office to discover the amazing story of the Farndale Hearse, purchased cooperatively by the people of remote Farndale in 1839.
Whilst you're there, look out for beautiful and intricately-designed memorial cards, sometimes known as funeral cards – these keepsakes were particularly treasured during the second half of the 19th century. Made of stiff card in black and white or cream, they were embossed with designs rich in symbolism, with classical or gothic motifs. As mass-production and embossing techniques increased in sophistication, they became increasingly sculptural in quality.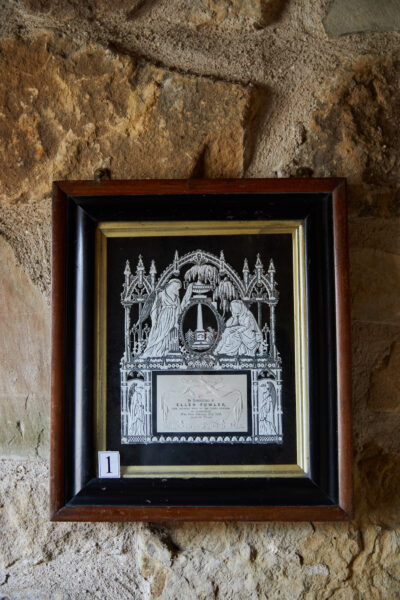 If you are not able to visit the Museum, you can also explore our stories through our Museum From Home feature!