Up in the farming area, our rare-breed animals help tell the story of our farming heritage. In a typical season you may find Tamworth pigs and traditional-breed chickens to feed, including Light Sussex, Barnevelder, Orpingtons and Yorkshire Pheasant Fowls.
We also have rare-breed Manx Loaghtan sheep within our farming area . These have been characterised as 'at risk' by the Rare Breeds Survival Trust. By the middle of the twentieth century, there were only forty-three, though numbers have been increasing due to special breeding programmes.
In the Foldyard, farm implements and machinery take you through the farming year, from ploughing to harvesting. Younger visitors can try out our ride on tractors too.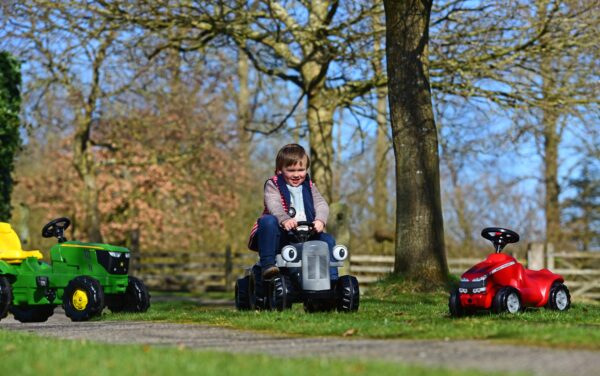 In the summer, the Museum cornfield is in stunning bloom. A hundred and fifty years ago, the British countryside offered a range of different flora to see. You can discover the now-rare species that would have been taken for granted by the inhabitants of our cottages, including corn cockles, corn marigolds and large flowered hemp nettles. Another occasional visitor to the Museum's cornfield is shepherd's needle (Scandix pecten-veneris). Currently classified as critically endangered, it is now almost unheard of outside of the south-east of England.
A 'Dig for Victory' World War Two-inspired allotment garden and an orchard stocked with heritage fruit varieties complete your visit. Fruit production was an important part of life in Ryedale for centuries. Across the region, cottagers would often have relied on apples from the garden to pay their rents.
The orchard is the perfect, picturesque spot to enjoy your family picnic at one of our picnic tables, surrounded by over forty native fruit varieties, including apple, pear and plum trees – many with strong connections to North Yorkshire.